President's Message
The company that I have established in 1967 to operate in the construction industry when our country was in the move of development and industrialization has taken its current distinguished place in construction and tourism sectors with its rigorous attitude to fulfill its responsibilities, systematic and principled work, striving to evolve with each new project, the use of modern technologies, its educated team who continuously improve themselves and strong machine park and without compromising the quality.
Our company, in addition making investments to various sectors, is in the enthusiasm and the excitement of a new undertaking in order to do its part in the development of our country with its dynamic and effective team works. We are proud to present our projects to Turkey of 21st century which have been created by reliable technology and outstanding technical staff.
Ünal Akpınar
President of Board of Directors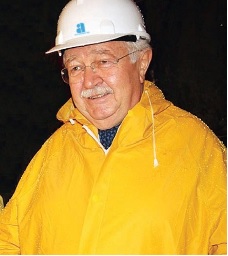 ÜNAL AKPINAR İnşaat Sanayi Turizm Madencilik ve Ticaret A.Ş.
Güneş Sokak No:31 Kavaklıdere 06690, Ankara, T: (312) 468 79 60 (4 Hat), F: (312) 468 93 41, info@ua.com.tr
İşbu sitenin tüm hakları saklıdır. Web sitesi içerisindeki dökümanlar ve resimler kaynak gösterilse dahi, izin alınmadan başka web sitelerine, ticari yayınlara aktarılamaz, kopyalanamaz. © 2013